Tamara Falcó and Íñigo Onieva: same photo, different look
The Marquise has published the same image as her fiancé but she is thinner and he is stronger.
9 de June de 2023 a las 07:32 por Leonor Vallés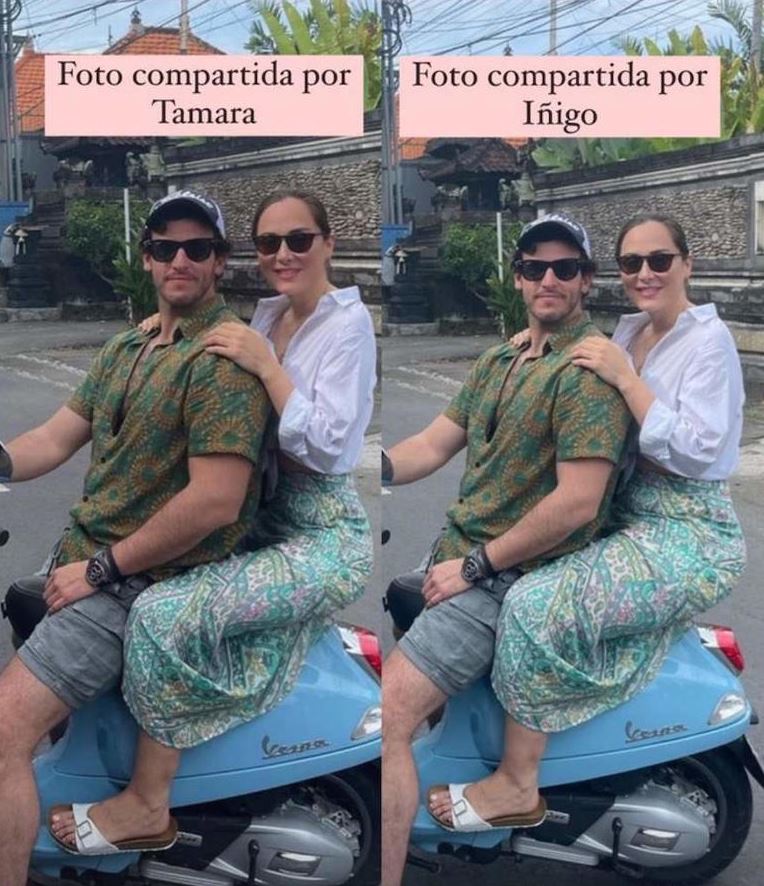 Desde el boom de las redes sociales, hemos pasado de retocar todas las fotos al inicio a subirlas cada vez más naturales ahora. Sin embargo, hay influencers y personajes conocidos que, no solo basta con un filtro simple, sino que continúan pasando sus imágenes por photoshop. Como es el caso de Tamara Falcó.
La marquesa de Gruiñón subía una imagen con su prometido subidos en una moto. Ambos la mar de estupendos. Pero claro, no contaba con que él también la subiría… ¡pero sin retocar! Lo que ha provocado que los usuarios de las redes sociales comparen ambas fotos y critiquen la acción.
Tamara Falcó había hecho más delgada su pierna e incluso había hecho más fuerte a Íñigo Onieva. Todo eso entre retoques de color, cuello más largo, etc. Detalles que, si no llega a ser por la comparación con la foto de él, no hubieran sido detectados a simple vista.
La periodista @nuriasecret es quien ha desvelado la comparación de ambas fotos. No sabemos si es algo habitual en Tamara o es cosa de una foto porque no se veía del todo bien. Lo que sí sabemos es que sea lo que sea, debemos aprender a querernos siempre, salgamos como salgamos en las fotos.