Radio workshop at CEIP Pou de la Muntanya Primary School
Introduction to the history of radio, communication techniques and how the airwaves work.
19 de June de 2023 a las 12:45 por Music Stations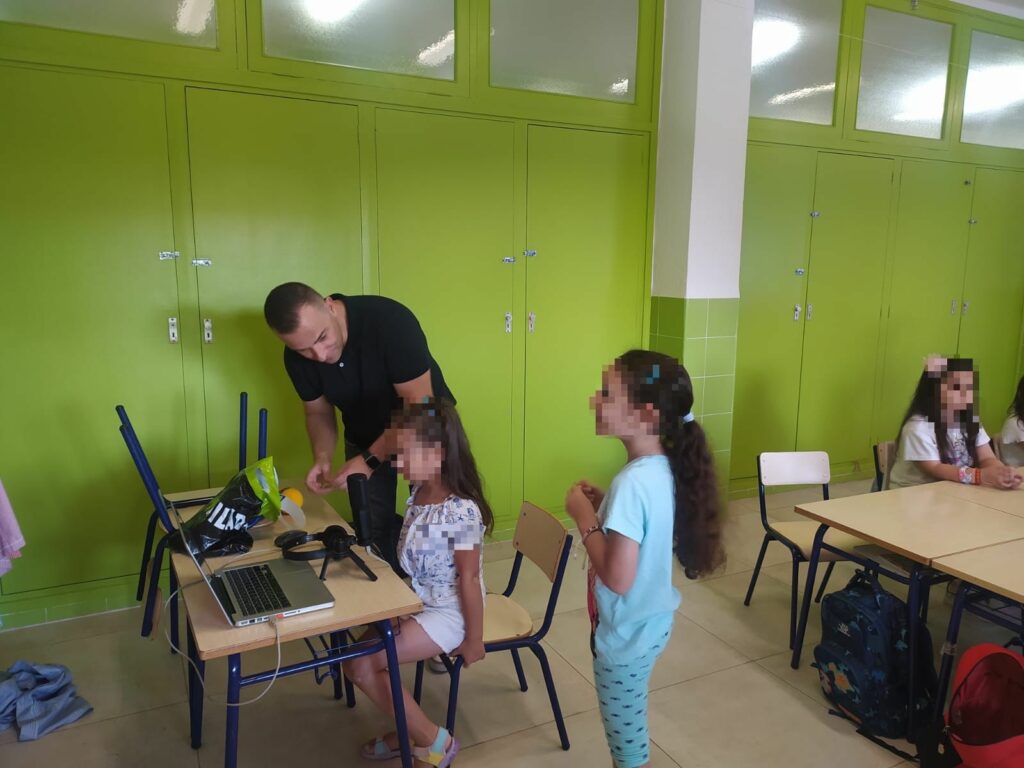 La semana pasada Emisoras Musicales ( Activa Fm, Muy Buena, Rockstar, Bikini fm, La Indie, Gold, Esencia, La Flamenca, La Mega…) impartió un taller de radio en Denia.
El responsable de los servicios informativos y locutor Pepe Salort fue el encargado de explicar a alumnos de sexto de primaria una breve introducción de la historia de la radio, las técnicas de comunicación y el funcionamiento de las ondas herzianas ante la atenta mirada de los alumnos del Pou.
Posteriormente se realizó una simulación de una charla coloquio en antena en la que participaron los alumnos y un boletín informativo en el que disfrutaron mucho los » locutores por un día».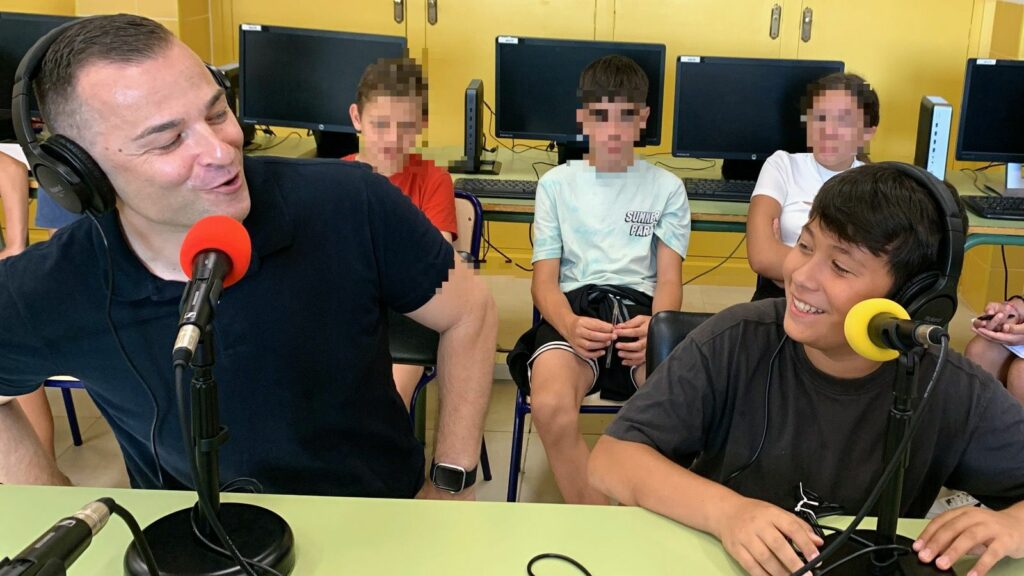 También cabe destacar que Pepe Salort visitó después a una clase de primero de Primaria del Pou de la Muntanya para saludarles y realizar una grabación con ellos. Que menos, la clase se llama Els Reporters.